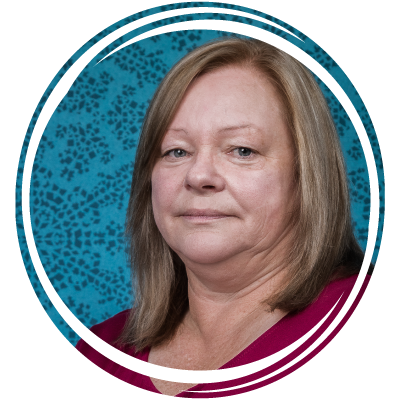 DEBBIE PRESTON
Contract

Accountant
Debbie has worked with CA firms for an impressive 37 years, and with BW Miller Dean for 26 of those. She's seen it all and has gotten to know plenty of business owners in Wellington. Her extensive knowledge and experience is a real asset to both her colleagues and clients.
Not one to shy away from tackling tasks, she knuckles down with a no-nonsense approach. Valuing kindness, honesty, and a good laugh, Debbie's strength as a good listener, who often observes what others miss, makes her a valued member of our team.  
A proud mum, she considers her two grown daughters to be her greatest achievement, and loves to talk about them. When not working, she enjoys mountain biking, watching a good squash match, and loves her hobby in animal husbandry. Her extended furry and feathered family currently includes 2 dogs, 1 cat, 3 goats, 1 chicken, 2 friendly magpies, and several bovines who roam happily on 4 hectares.