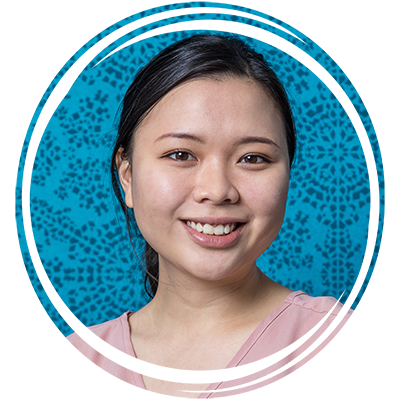 PATHRICIA PYATT


Bookkeeper
Things run a lot smoother at BWMD thanks to Pathricia's strong administrative, IT and customer service background. With her keen eye for detail and a talent for creative art and digital design, her range of skills is a great asset to the team.   
Pathricia loves meeting new people, tackling interesting challenges with tenacity, and continual learning. Her interest in marketing, animated design and Photoshop guarantees there are plenty of opportunities to grow in her role. Achievements she's proud of include designing websites and platforming a client on social media.  
When she's not at work or taking a creative course, you'll find her hiking, camping, playing badminton or participating in a long-distance running event.
Pathricia earned a Bachelor Degree in Information Technology in Mobile Computing at HELP University Kuala Lumpur, Malaysia.