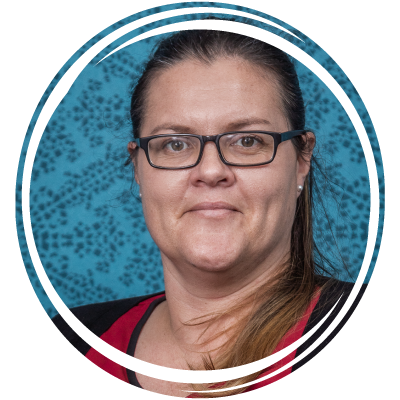 CARA MCKINNON
Workflow Coordinator
Every team needs someone like Cara to keep things running efficiently. Luckily, Cara is a natural at her role as Workflow Coordinator, because things would not flow at all without her!  
Cara brings plenty of experience in customer service, administration, project coordination and data analytics. She loves being part of the greater team, and with her communication skills and a strong focus on customer service, she understands the big picture while staying on top of the details. Her steady resilience and good humour keep us all sane in the most hectic of times.
Cara regards raising two daughters as her biggest achievement, as well as a summer scholarship award working with NIWA in the Climatology Department to study anthropological effects of severe weather events in New Zealand.
Outside of work, you'll find her running, hiking, mountain biking, or Thai Boxing (Muay Thai). She loves family time and caring for her very needy fat British Blue Cat and her newest baby boy Dakota, a Hungarian Vizsla.
Cara holds a BSc., Physics and Mathematics, with a Minor in Environmental Science.