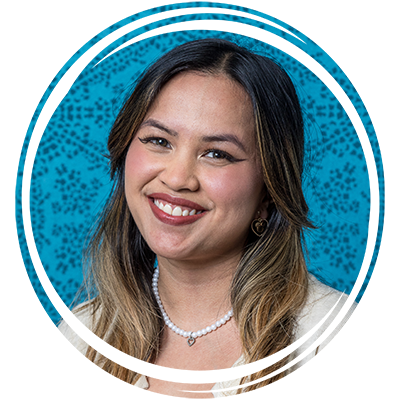 AISHA ZULKEFLI
Accountant
Aisha is a delightful member of our team of accountants who brings a background in customer service and administration to her role. She's a warm and sociable person and fun to have around.
From Malaysia, she earned a scholarship to study in New Zealand, and worked with the Greater Wellington Regional Council with Project Support before joining BWMD. She's impressively trilingual in English, Malay, and Indonesian, and is constantly learning new things. Grateful for her own opportunities, she gives back as a mentor to other Pasifika accounting students to help foster a supportive community of professional development.
Aisha's love for new experiences doesn't stop with her career. Outside of work, she's an adrenaline junkie and can be found on the roller coaster, cliff jumping, and even skydiving! When she's not soaring through the air or on road trips with families and friends, she enjoys creative hobbies such as painting, making clay artwork, and is learning how to sew so she can make her own clothing.  
Aisha graduated from Victoria University with a Bachelor of Commerce in Accounting and Commercial Law.